Sculpture
Jason Arkles is a figurative sculptor working in traditional materials using traditional methods. His personal work tends toward narrative and character studies, with an interest in myth and religion. His professional specialties are portraiture and sacred art.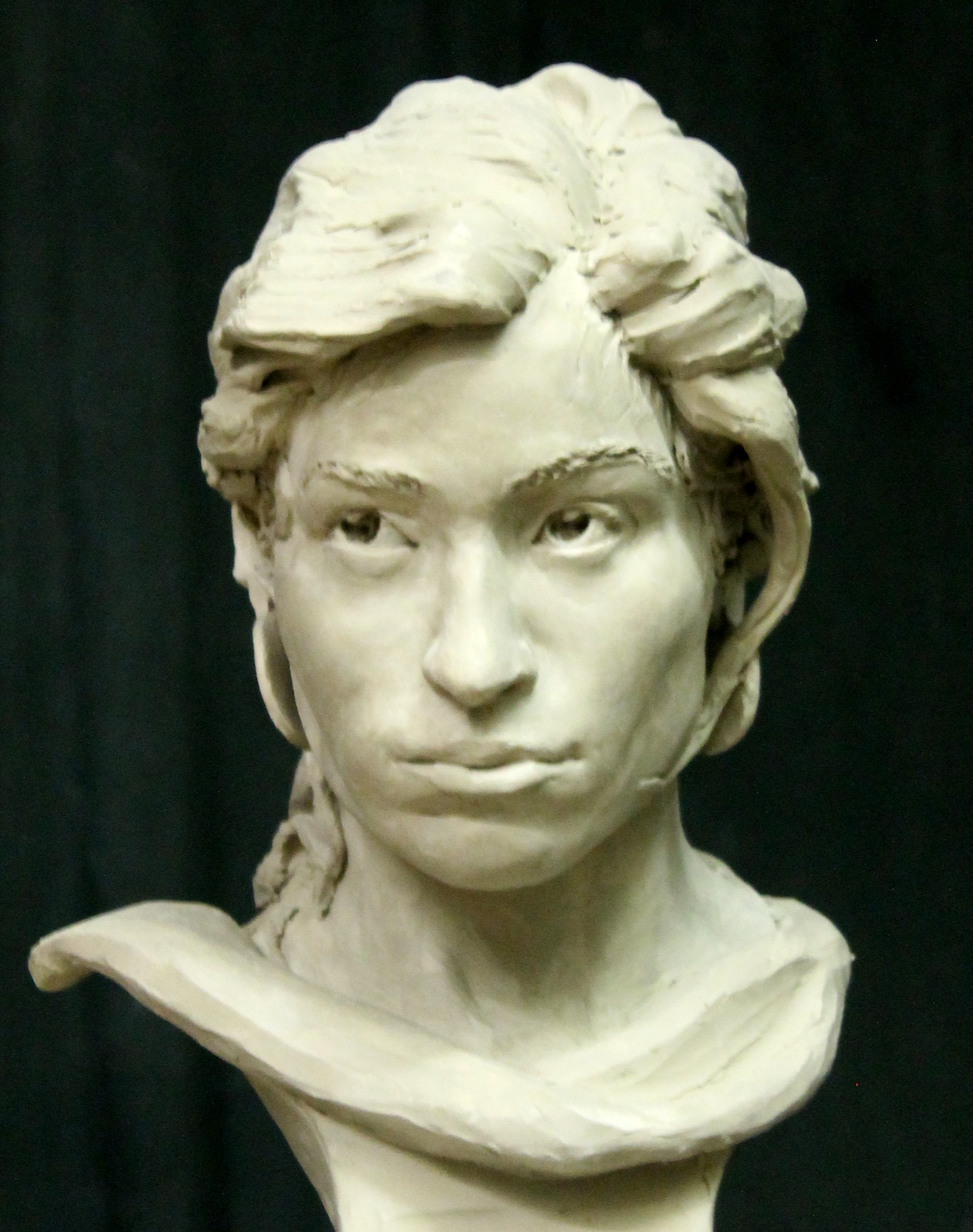 Rather than produce sculpture to be sold in galleries, Jason Arkles works on commission, ranging from the monumental to the miniature. Other work can be purchased directly from him; he is not represented in commercial art galleries, and rarely exhibits.
" The reason I like working on commission and not for gallery sales has to do with my broader goals with art. I want my work to matter; I want it to be needed, I want it to have a purpose or use. I want my work to tell a story to someone who wants to listen. Galleries create a wall of anonymity between myself and the person who comes to own my work, and that's unfulfilling for me. Rather, when someone comes to me and says, "Your work is what I need to memorialize someone important to me", or "Your skills are what I need to help tell a story", then my work has a purpose and a meaning. I can give my own purpose and meaning to my own work, but then, I'm just talking to myself.
"A commission is a conversation and a collaboration. I've never been the sort of artist whose work is 'all about me'. I find self-expression a bit boring, because frankly, I am a bit boring! There are much more interesting stories to tell than my own."